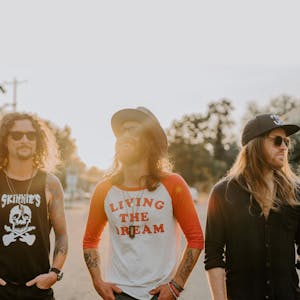 Cain's Ballroom welcomes The Cadillac Three back to Tulsa, OK on September 11, 2021
AS A REMINDER, CAIN'S BALLROOM EVENTS ARE GENERAL ADMISSION, STANDING ROOM!
------------------------------------------------------------
July 16... We have made the decision to postpone our tour to 2021. As the prospects of a normal tour in 2020 look bleaker and bleaker, we don't want to kick the can down the road any longer. Instead, it's time to shift our gears. It's time to put our sights on what we CAN DO in 2020. The first of many things we have planned for 2020 is a full band live show exclusively on the CFFC next Thursday. More info coming your way soon.
Updates for TBD dates will be announced as soon as the 2021 dates are confirmed. Refund requests can be made at point of purchase.
Cheers, beers, and washed hands
- TC3
A message from Cain's Ballroom...
While it's very unfortunate for this show to be postponed (again) until September 2021, we will be offering refunds through September 11, 2020. Email info@cainsballroom.com to request your refund and we will be in touch within 7-10 days. Stay well Tulsa, we hope to see you again one day!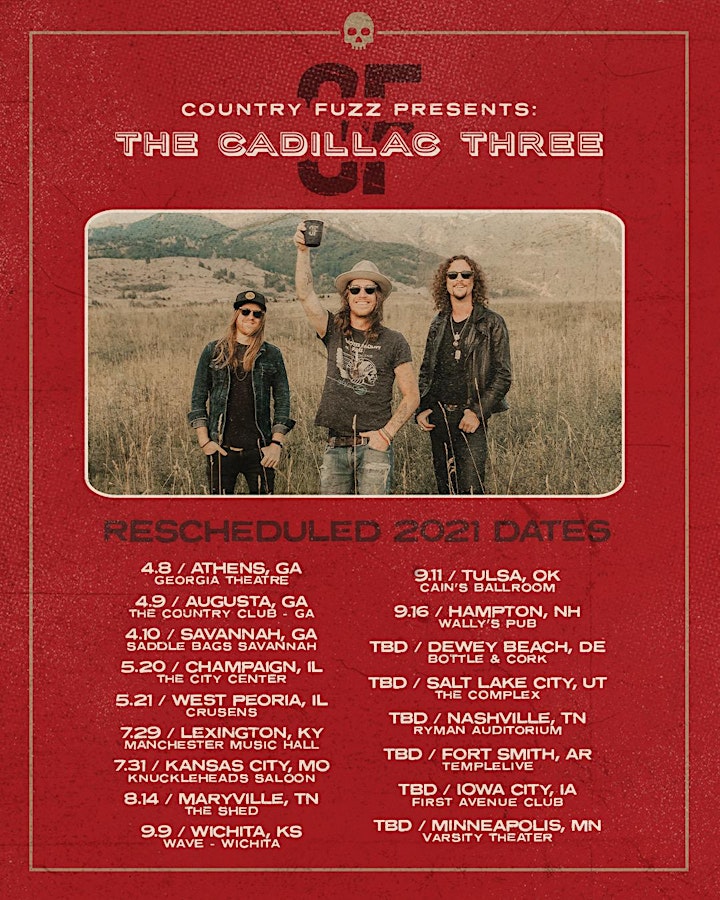 Advance - $20 + fees

Day of Show - $22 + fees

Door - $22

Mezzanine (21+) - $35 + fees

General admission tickets have an 8 ticket limit and Mezzanine tickets have a 4 ticket limit. This is per person, address, credit card, email, etc... Orders over this limit may have any or all of their orders refunded without notice.

No re-entry! No smoking! No refunds!

Support acts are subject to change without notice!

March 25... Due to the Covid-19 pandemic, The Cadillac Three, originally scheduled for May 2, 2020, has been rescheduled for Friday, February 12, 2021. There is no need to exchange the tickets you already have in your Eventbrite account, just show up as you would with barcode(s) in hand.

If you are unable to attend or would like a refund, please contact info@cainsballroom.com, include your order number and we will get that processed for you in the next 5-7 business days. Refunds will be available through June 2, 2020.

Thanks for understanding, stay well...

Venue Information:
Cain's Ballroom
423 N Main Street
Tulsa, OK, 74103